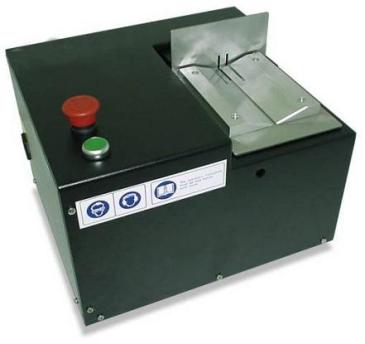 Specifications
Two HSS blades 4" x 1" (WACO #10747-15-15)
Manual cutting by pushing the can against the blades.
V shaped Stainless Steel table moves on linear bearing.
Rotation speed approx. 500 RPM.
Cut width 1/2"
For round cans, diameter 2" – 10".
Easy adaptation to rectangular cans
Easy maintenance, cleaning and blade replacement
Easy adaptationfrom Right View cut to Left View
Safe operation
Net weight 36 lbs.
WACO #97450-10 for 110V
WACO #97450-60 for 220V